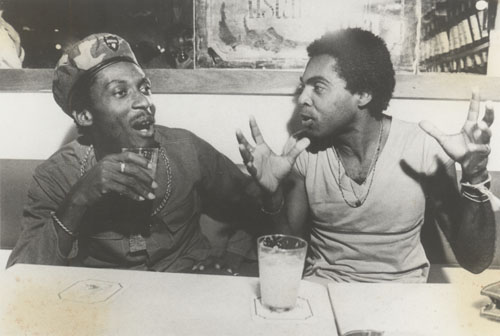 This is something that should have been done years ago but this would be a dream scenario that I would have love to see done.
I am speaking of three stars of three different genres doing Reggae fun and that would bring the fans to the dance floor. More importantly that they are fans of Bob Marley. I mean almost everyone is obsessed with Bob Marley.
I am talking about Brazilian legend Gilberto Gil, Jamaican star Jimmy Cliff and American romantic pianist legend Lionel Richie.
Here is the performance of Gilberto Gil and Jimmy Cliff singing Bob Marley's No Woman cry. It was so good.
When I saw this performance, it was so classic. Then I realized a third person in this song would have fit the ultimate great singing trio. The only person who could have been the "relaxer" would have been Lionel Richie.
Lionel Richie has shown in the past that he is comfortable doing things that usually don't fit his mojo. Like in 2012, he recently released a album where all his older songs are done in Country music style. Turns out it was a huge help in a continuous curiosity of Lionel Richie.
If these three men make a song together, I can promise you that people would bumping into the song especially the older folks who prefer older music.
Only if it could be the case, I would be happy and I know the songs would be meaningful.