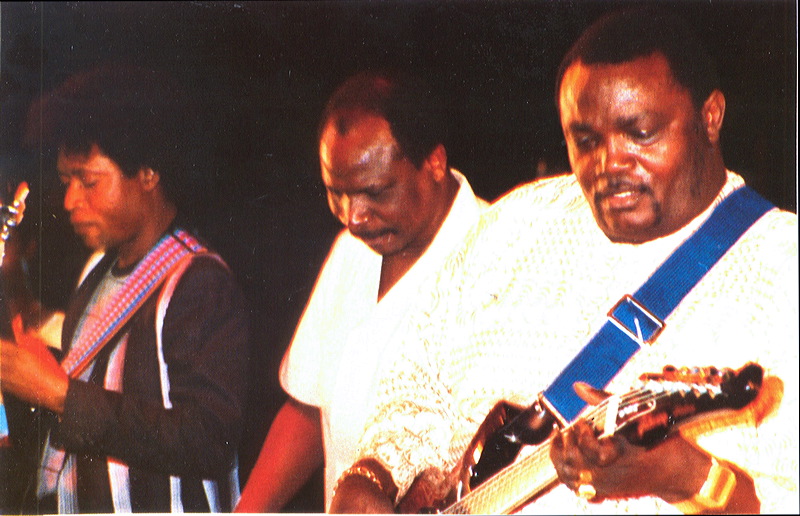 Hello everyone. I got a trio that should have been here for us to enjoy. It is a good trio in my view if you ask me.
This is the edition of Josky Kiambukuta "Djo Sex", Koffi Olomide "Mopao Mokonzi" and Madilu System "Le Grand Ninja".
I don't get it at all. These three singers never did a song or an album especially during the early 1990s. I mean this would have been the time since Koffi was still a upcoming and Josky and Madilu were big stars at this time.
I believe that Koffi, Josky and Madilu would have had amazing time singing together and it would reaffirm with Koffi's raspy voice with Josky's always good excellent with Madilu's good sounding baritone.
Don't believe me. Watch this video to see my argument
Hmm, you see now. It is so good that it makes me mad that it was short.
What was Koffi thinking not get Josky and Madilu into some of his songs during this period. I mean if Koffi had done a few songs with Josky and Madilu alongside him, boy we could have had some amazing moments in Congolese Music history.
Finally, I bet right now Koffi is probably regretting this because finally he got to sing with people he should done songs with long time ago. Case in point Evoloko Jocker. I have said that Evoloko would be a great duet partner for Koffi. Fortunately Evoloko is still around and Koffi finally decided to do a song with him that should be during the early 1990s as well as doing a song or album with Josky and Madilu.
Regardless, I am so happy that this video exists because it shows what could have been a great trio in my opinion that never got into an actual song let alone a LP or album for that matter.