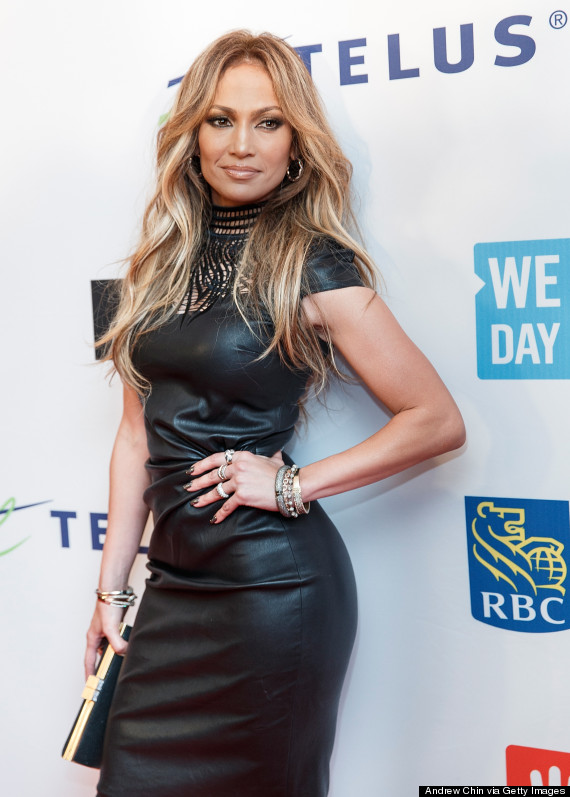 This is the dream duet that would be the excellent example of "international cross-over". These two artists are very like in many ways. They both have many fans that are nut heads in some case.
I am speaking about American Latino Star Jennifer Lopez and Congolese Big Shot Koffi Olomide.
Jennifer Lopez is known as a diva star who has a nice booty and she has made some amazing pop songs. Before she became a incredible sex symbol and the hot woman she is seen as by many, she was a fly dancer for the show "In Living Color" which included big stars like Jim Carrey, Damon Wayans, and Jamie Foxx. She was a backup dancer for the Janet Jackson the little sister of late King of pop Michael Jackson. This was a short live moment as Jennifer had ambitions to be a big star herself. For a years before her big movie Selena, she was in films but she had little to no success. Jennifer Lopez was having issues as a young inspiring entertainer. Back in 1986-90 period, she was struggling to find her ideal roles and her desires were going no where as she was barely getting by. Might explain her song Jenny in the Block. In 1991, she started to find her ground into her entertainment life as a backup dancer for one big pop group. That was New Kids on the Block. From there, Jennifer would eventually find her way before her big album On the 6 came out which was in 1999. Since that album, Jennifer Lopez has become such a big star and many admire and envy her as well.
Koffi Olomide is known as a big Congolese star today and he is consider one big giant person of Congolese music. He is also considered "a sex symbol". Ladies love him to death and men admire his greatness. I argue that Koffi is the "Tabu Ley of his age". In fact Tabu Ley and Koffi have a similarities except from the beginnings. This is where Koffi comes in now alone. In fact Koffi Olomide is very educated unlike most Congolese musicians. He got a degree in Science which could explain why he was a great lyricist. Koffi was a big fan of

Franco

and Tabu Ley, he wanted to play for either of them. Problem was that neither of them especially Koffi's Tabu Ley wanted him. That turned to be sour for Koffi Olomide. This could explain why Koffi is so arrogant at times. One person who did accept would now his big enemy. Papa Wemba. Papa Wemba incorporated the young Koffi into Viva La Musica where also Kester Emeneya would enter the picture. I spoke about Koffi Olomide, Kester Emeneya and Papa Wemba sour relations.
FPK's Round- Kester vs Koffi vs Wemba
However Koffi Olomide would have very little success. I mean success where he would find big international fame. He was singing with people like Kester Emeneya and Josky Kiambukuta for some time before he finally found it officially on his Papa Bonheur work which finally gave Koffi a big boast. Since then, he eventually became MOPAO MOKONZI. He would work with Papa Wemba on their big collaboration "Wake Up".
Jennifer Lopez and Koffi Olomide have somethings in common like a big one: It took them years and I mean YEARS before they found their fame. Also, they are deeply deeply arrogant people. They thrive on controversy. With Koffi, it is documented. He feuded with folks like Sam Tshintu who played for Koffi, Fally Ipupa who also played for Koffi, Nyoka Longo, Kester Emeneya, and of course his former boss Papa Wemba. Jennifer Lopez has known to bark with others especially Mariah Carey. For some reason, Jennifer Lopez and Mariah Carey hate each other so deeply. Apparently, Mariah said that she did not "know" Jennifer Lopez which actually killed Mariah's star and helped increase Jennifer's popularity.
Which is actually why I say that these two stars should work together. Let me explain. See both stars love the international spotlight more than their own spotlight in their respective countries. IT IS A FACT. Koffi has been working with other African artists to get some youth to know him and like him. IT HAS WORKED. Jennifer Lopez worked with Brazilian hot shot Claudia Leitte for a World Cup song. Now Jennifer Lopez has even more popularity in Brazil than she has had before.
This is the ideal scenario for me. Jennifer Lopez and Koffi Olomide are perfect for each other. Both are arrogant and they are sex symbols. Why have them make a song where it is a more pop song where Jennifer can sing English and Spanish while Koffi can sing in Lingala and English and they can show affection towards each other. I know men and women alike would love it. I mean reasonable affection. Also where Jennifer and Koffi can dance their styles together in their respective songs. Get a Jennifer Lopez song and get a Koffi Olomide and they can show appreciation for each other.
Another reason and final one is that Koffi Olomide confessed his love for Jennifer Lopez back in 2001. He did a interview with one of my favorite African musical reporters and former radio host Martin Sinnock. He told Martin in some affect, Koffi was very fond of Jennifer Lopez and he considered her as a gift to us. That was the main point behind Koffi's comment. I am not sure what he exactly said but that is how I got from Koffi's comments about Jennifer Lopez.
I say this: Jennifer Lopez and Koffi Olomide should do some collaborations together. They are perfect for each other.