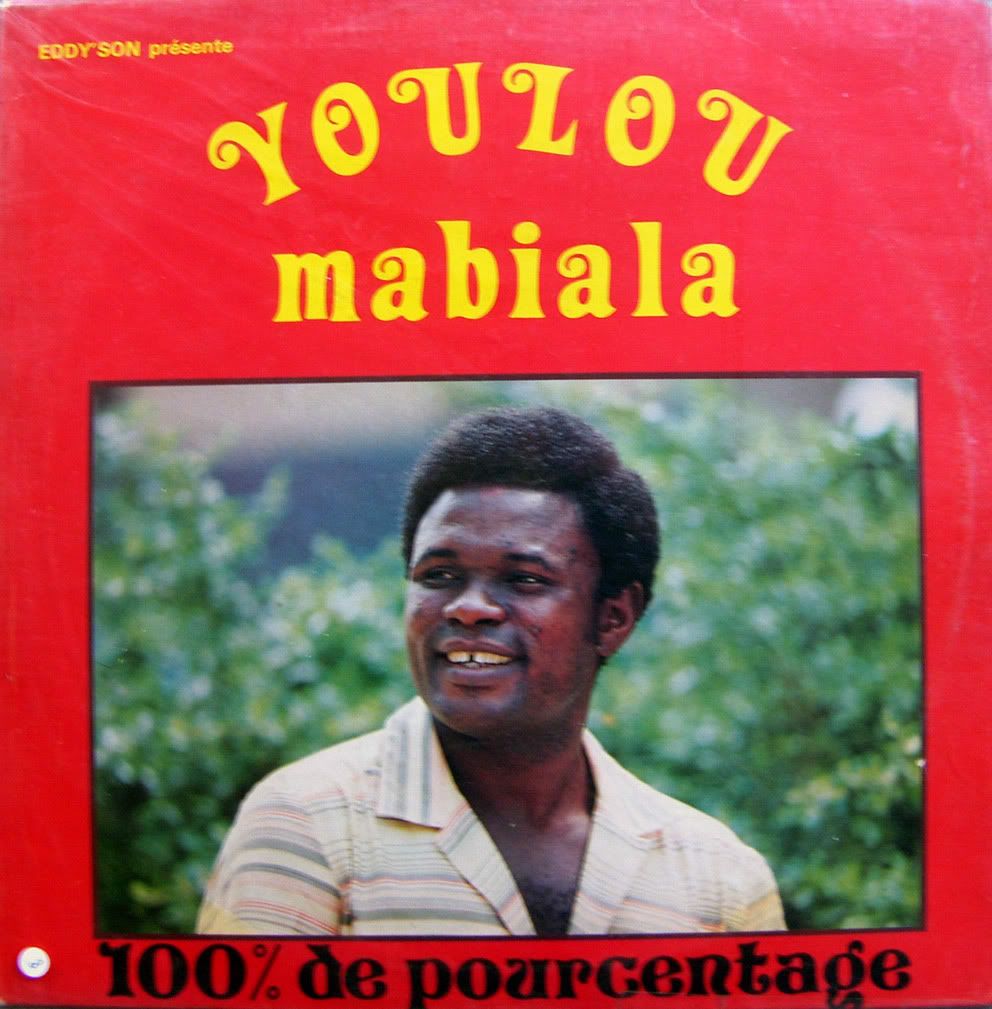 Youlou Mabiala is one big name out of the OK Jazz clan. He is one of the most important members of the OK Jazz band. He sang a lot with Franco and Michael Boyibanda in his OKJ years.
But after that, he made a great band that would be loved in Africa especially Congo Brazza. Congo Brazza better known as Republic of Congo. That band would be Kamikaze Loningisa.
Youlou Mabiala and Kamikaze Loningisa come out publicly and officially in 1982 in a LP produced by Franco. From there, Youlou Mabiala would become a legend.
How great was Youlou's music during the 1980s. It was so great. Because many people loved this man and his band and also futhermore, they would manage to create a big fan base during this period.
One example was his classic song Carte Postale. This song got Youlou on top and many Brazza people had so much joy in this song. They considered Youlou Mabiala as "Prince Youlou".
Also Youlou Mabiala made a excellent collaboration album with his fellow Brazza colleague who was Pamelo Mounka or some say Pamelo Mounk'A. It was called Atipo. This work was huge success in Brazzaville. Many people were having a blast and they realized how much greatness was between Pamelo Mounka and Youlou.
Youlou Mabiala captured some great talent during this period. He particularly founded some great singers who were known as "Madilu soundalikes". They were Bola Bolithe, Elba Kuluma or Elba Top A and Tapis Malonga. Also he got former veve star Tino Minkwa. Finally, he founded the great voice of his soundalike man Serge Kiambukuta who is cousin of Josky Kiambukuta. Serge and Youlou were a strong duo and they managed to create a great bond together. They got reunited in 1995 and they sounded perfect together. Youlou also had a strong connection with Elba Kuluma. Elba and Youlou were a great duo together. They got a connection that some cannot understand. They got together in 1992 and recently in some songs. Unfortunately with Elba and Serge, it was both short lived.
I want to say that Youlou Mabiala was a great talent and he showed that with his songs and his singers that he got under his wing.
NEVER FORGET YOULOU MABIALA. I WILL NEVER FORGET THIS GREAT MAN.