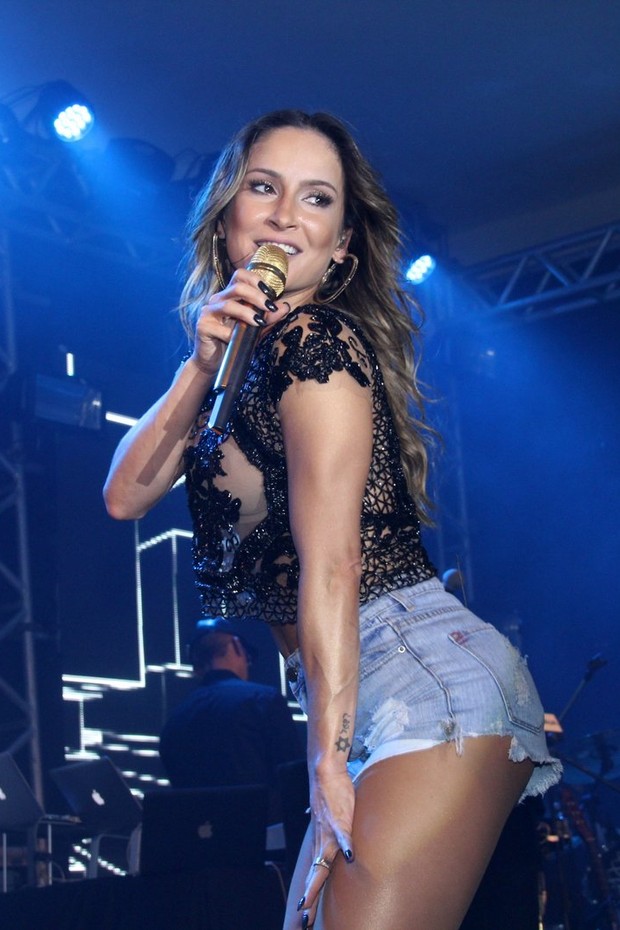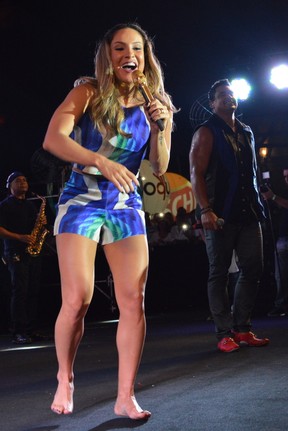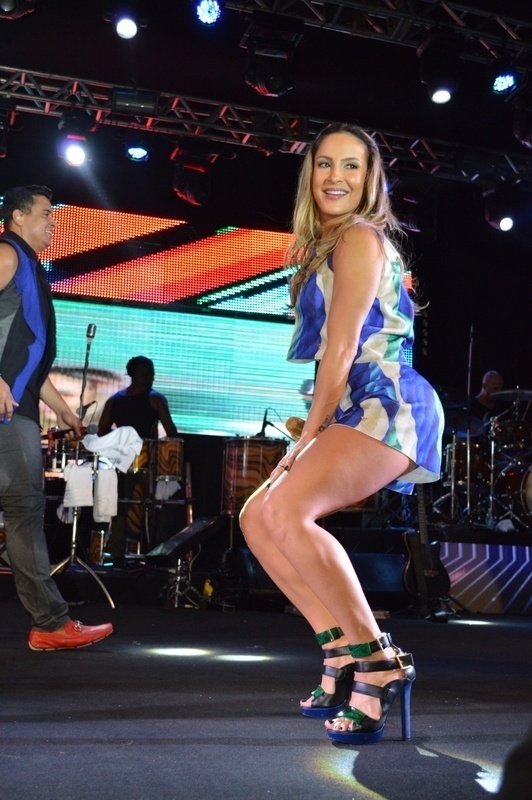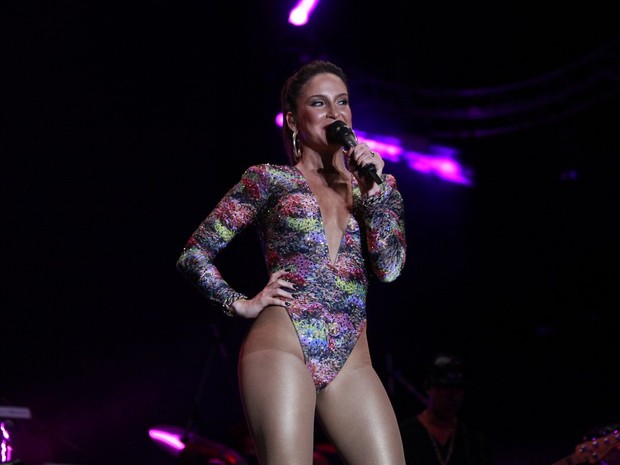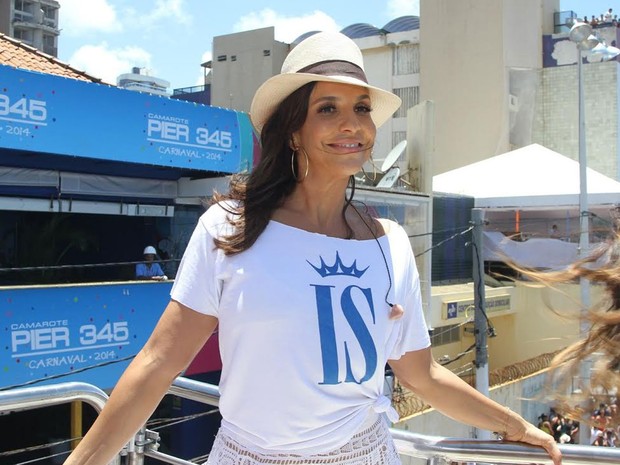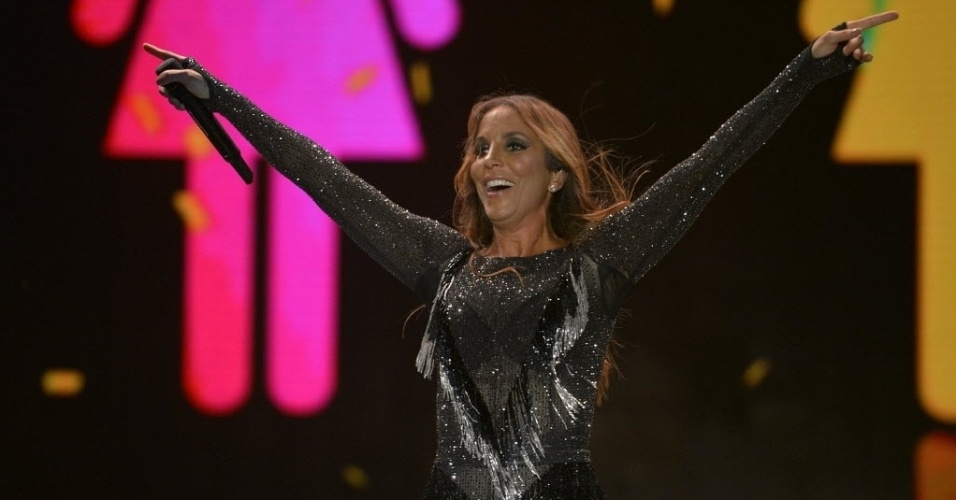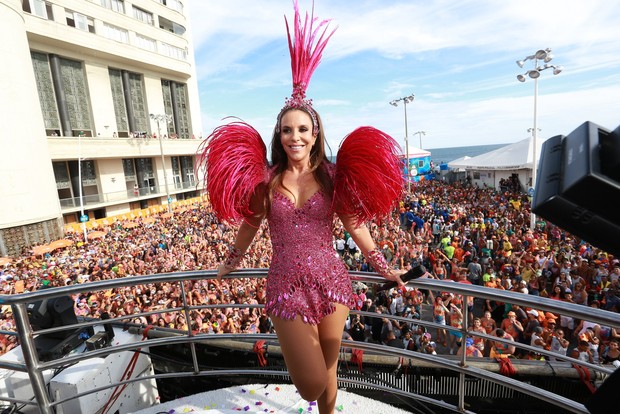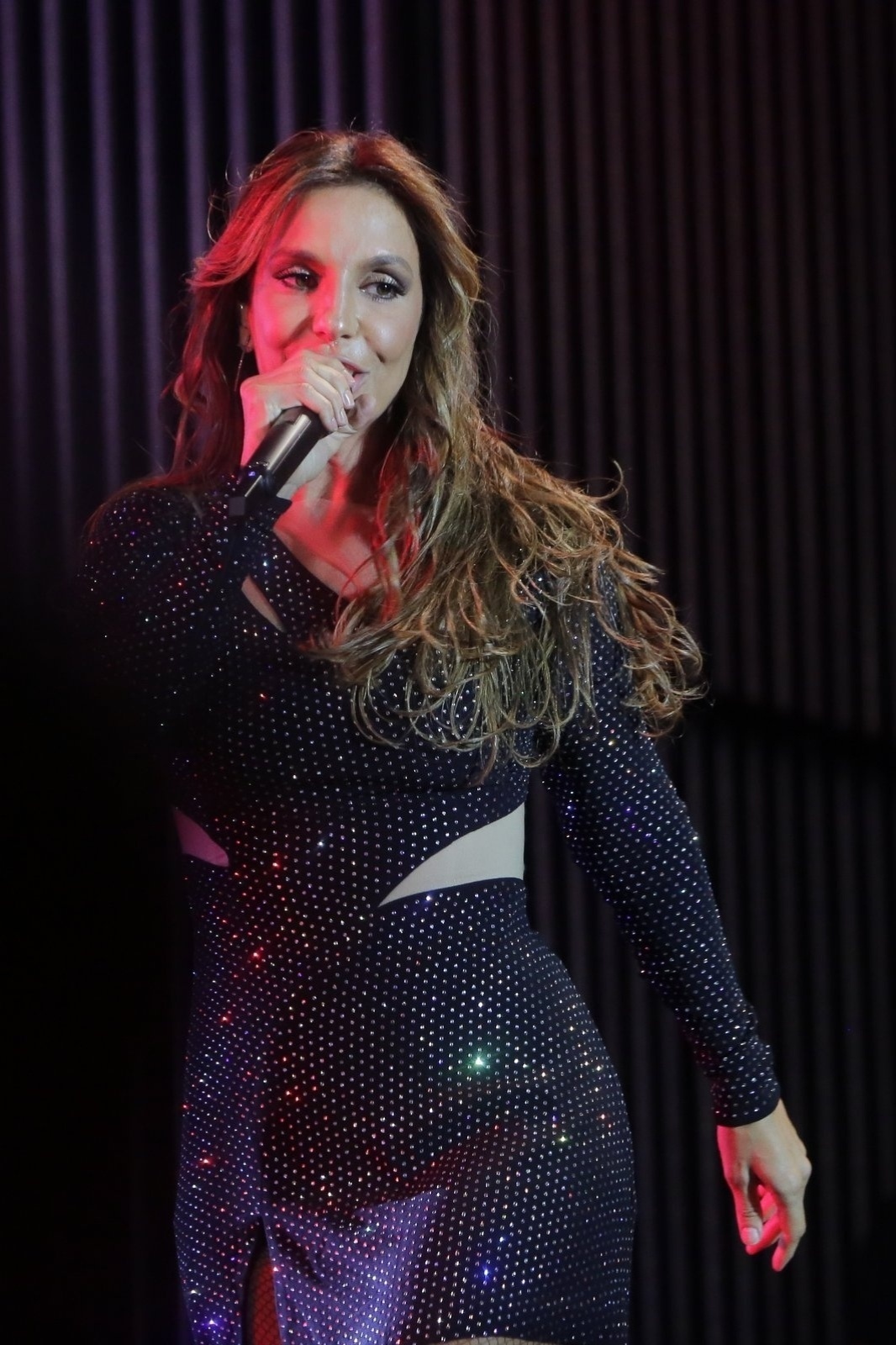 Hello everyone, as you can see, there is photos of two different artists. They are both from Brazil. The first seven photos are Claudia Leitte. The second seven photos are Ivete Sangalo. If you are a Brazilian and you like Brazilian music a lot, you are probably aware of these two female acts. I guess based on what I have heard and listened and read, there is a big rivarily now between Claudia Leitte and Ivete Sangalo. It is very true. In fact Claudie Leitte's fans and Ivete Sangalo's fans hate each other. What is interesting is that these two artists should have been familiar with me. They both have international background. With Leitte, she appeared on the song "we are one" which she was with Jennifer Lopez and Pitbull. Funny she worked with Jennifer Lopez, because in some ways, she is very much like JLO especially since she really likes to move her hips quite bit which is something Jennifer Lopez does a lot and I mean so often. Now with Sangalo, turns out she was part of the group "Avon Voices" which was a musical contest for female singers to show their thing. This was going on around 2010 to 2011. It was formed by singer of Black Eyed Peas Stacy Ferguson better known as Fergie. I happen to be a fan of Fergie. I love her voice. It is rough and sexy. Sorry for my confession but I am being honest there. Avon Voices had judges like Fergie of USA, Natasha Bedingfield of UK, Delta Goodrem of Australia, Ivete Sangalo of Brazil, Valeriya of Russia. I guessing that they had to know English. It is quite a diverse list I must say.
While in Brazil, it does seem very likely that Ivete Sangalo is the most popular but internationally, it looks like Claudia Leitte has a upper hand. Just now I recieved news that Claudia Leitte joined the label Roc Nation which is owned and founded by Jay-Z who was once a big rapper in US. Claudia Leitte is apparently preparing her first English speaking album. I hope there is not too much swear words but I won't hold my breath since vulgar words seem more popular than proper words. Some Ivete's fans are so mad because they feel like Claudia Leitte is a piece of shit and ain't worth anything. Claudia's fans are going nuts as they feel that she has been overdue and has to work too hard to get something from the west such as the US.
Here is the article
Claudia Leitte joins RocNation
Claudia Leitte is a judge of the Brazil version of the US based show "The Voice" which would be called in Portuguese "A Voz". It also includes Lulu Santos, Michel Telo, and Carlinhos Brown. It also had a man name "Daniel".
But here is where I actually begin to laugh. There is this claim by both camps that they are so different on everything. Meaning they have nothing in common. I think this rivalry is so ridiculous in some ways. It is ridiculous that they claim that they are so different and they are no good if they are together. Like I said, I know the rivalry between Claudia Leitte and Ivete Sangalo is alive but I need to say concerning the claim that they are "completely" different. I actually believe that they have somethings or lots of things in common.
Just look at some photos that I find.
I am telling that they have similarity in clothes. I mean they do copy each other in some ways concerning fashion. But their voices are different. Claudia Leitte is much more jolly like and relaxed. Ivete Sangalo has an aggressive overtone with some tender angel like elements. That is probably why I get so memorized when I hear her sing.
Apparently, Claudia Leitte and Ivete Sangalo sometimes hate each other. It has been known for years that they sometimes don't see eye to eye. Recently, there was a show that Ivete tried to ignore Claudia as she seemed scared of her. It is all gossip but there is some truth behind this. After all, they have a strong rivalry and they compete to get bigger fans in Brazil and around the world. Finally, they seem to look at each-other like enemies at times.
But don't get twisted, they have somethings in common. They have worked with the same artists. Let me give you list of which artists they have both worked with.
Gilberto Gil
Carlinhos Brown
Luan Santana
Thiaguinho
Daniela Mercury
Pablo
Margareth Menezes
Marcia Freire
Mariene de Castro
Sarajane
Preta Gil
Wesley Salfado
Anitta
Aline Rosa
Netinho
Luizza Possi
and
others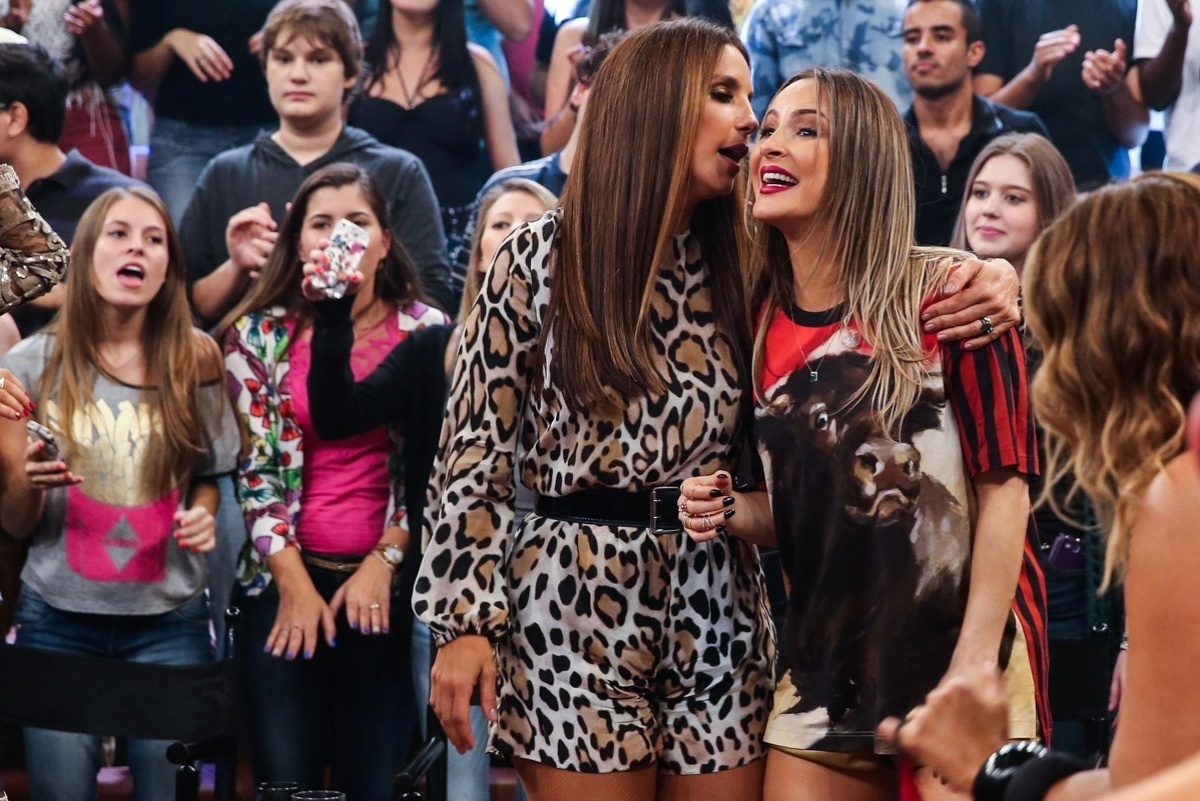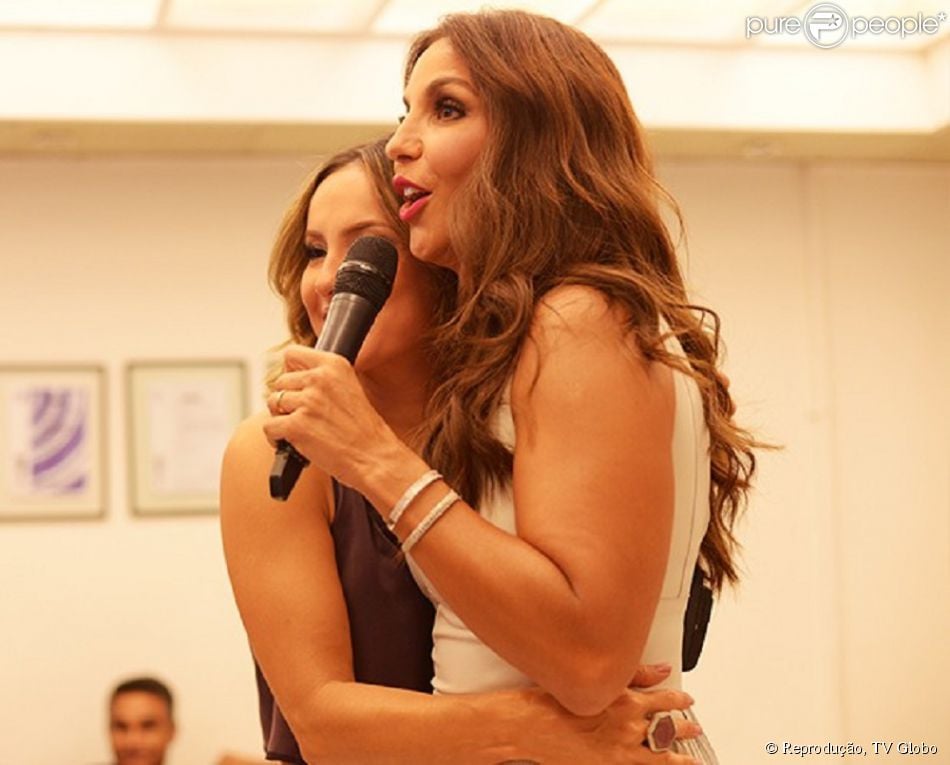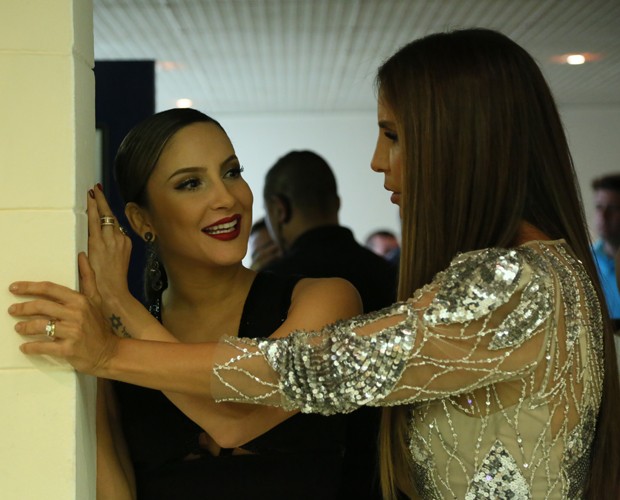 But this rivalry is different from the rivalries that we are used to. I mean in Europe, South America, USA, Canada, and others alike. Actually since they are rivals, it is surprising to see that these two do things "together". Yes together. Not at different events. Actually in some cases, they love each other. Weird, right? I know, it so weird. But then again, these two artists are who they are. Apparently they love each other. They have performed a few times and have done commercials. So much so that they did a song for their commercial that they do. Again, weird but a good PR move.
It turns out that some of their incomes comes from their commercial that they joined together. In fact I am talking about Venus which is a pretty popular channel in United States of America, my country I add. It is one popular thing for women to have clear legs. This is something that is promotion from Claudia Leitte and Ivete Sangalo. So many people love this since many like these two artists but their strong fans must be piss since they don't like the artists of the other side.
However, it does look like Ivete Sangalo was the biggest fan of Claudia Leitte. Leitte was a member of a big group Babado Novo which was part of the band for 7 years before leaving the band in 2008. From the looks the minute Claudia went solo, it was Ivete who made some "connection" for Claudia Leitte to get good footing as a solo artist.
Furthermore they clearly love performing together and they seem to bring some emotions out of each other that another artist can never do. Also, they bring their soft side when they are together. They hardly give digs in stage together.
Conclusion about Claudia Leitte and Ivete Sangalo.
I actually find this rivalry to be annoying which is actually is why I am going to say the unthinkable: I actually wish there was more performances of Claudia Leitte and Ivete Sangalo. I know this will never be reality but I do wish to happen. Actually there are some good reasons behind it.
- Ivete Sangalo gave a lot connections to Claudia Leitte
- Claudia Leitte does kind of envy Ivete since she has a better voice than her in a sense
- Both are very confident with their bodies
- They love to do fast pace music
- Their voices are lovely to hear
- Claudia Leitte and Ivete Sangalo have unbearable chemistry.
Those are reasons why I would love to see Claudia Leitte and Ivete Sangalo much more than we do though granted we have seen together more than expected. But they should be together more often because their fans need to understand that they love to be expressive with themselves.
I finish with this:
Fans of Claudia Leitte and fans of Ivete Sangalo, they are much more alike than you think. Just understand this.